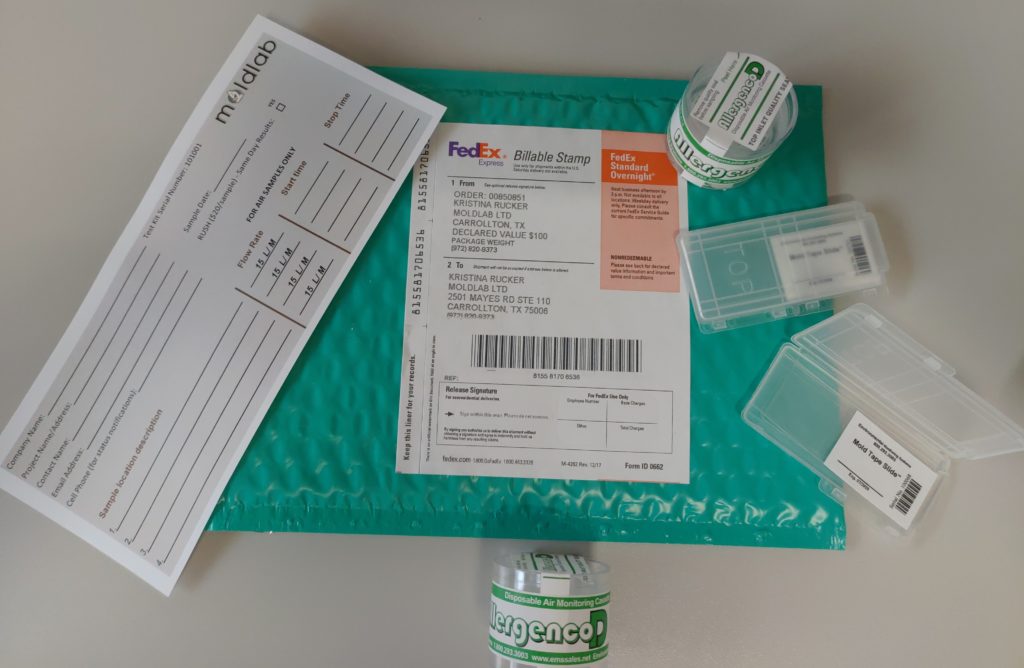 Professional Mold Test Kit
Price: $160 $99*
This kit includes:
Materials to take 4 samples
Analysis for all 4 samples – no hidden lab fees!
24 Hour turnaround time
Easy-to-read reports
10 minute phone consultation about results
Return Mailer w/ FedEx Overnight Return Shipping Label
Free shipping!

The Moldlab Pro Mold Test Kit is an easy way for home inspectors to offer mold testing to their customers and increase their profits. At $99* a kit, inspectors can earn upwards of $300 of profit for less than an hour's work!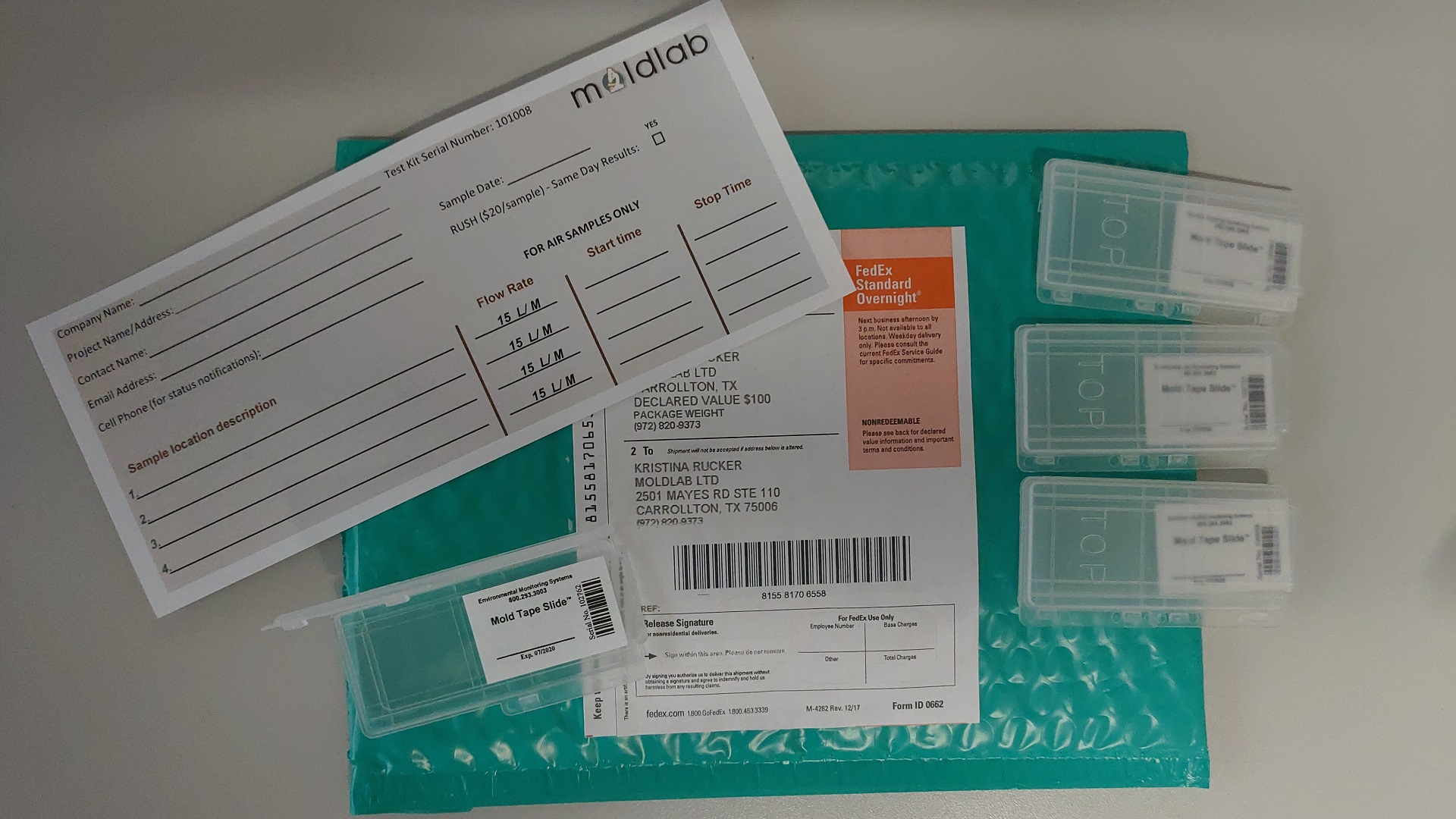 The Surface Kit is our best seller because of its incredible simplicity and speed. Included is everything you need to send samples right away. Keep these kits somewhere convenient and you'll be able to test any time a customer requests it – it's as easy as peel, stick, ship!
Our Combo Kit provides experienced mold inspectors with extra flexibility, allowing them to take a mixture of surface and air samples at each job site. Take surface samples on the issues you see. Cover your bases by testing the air for anything you might have missed!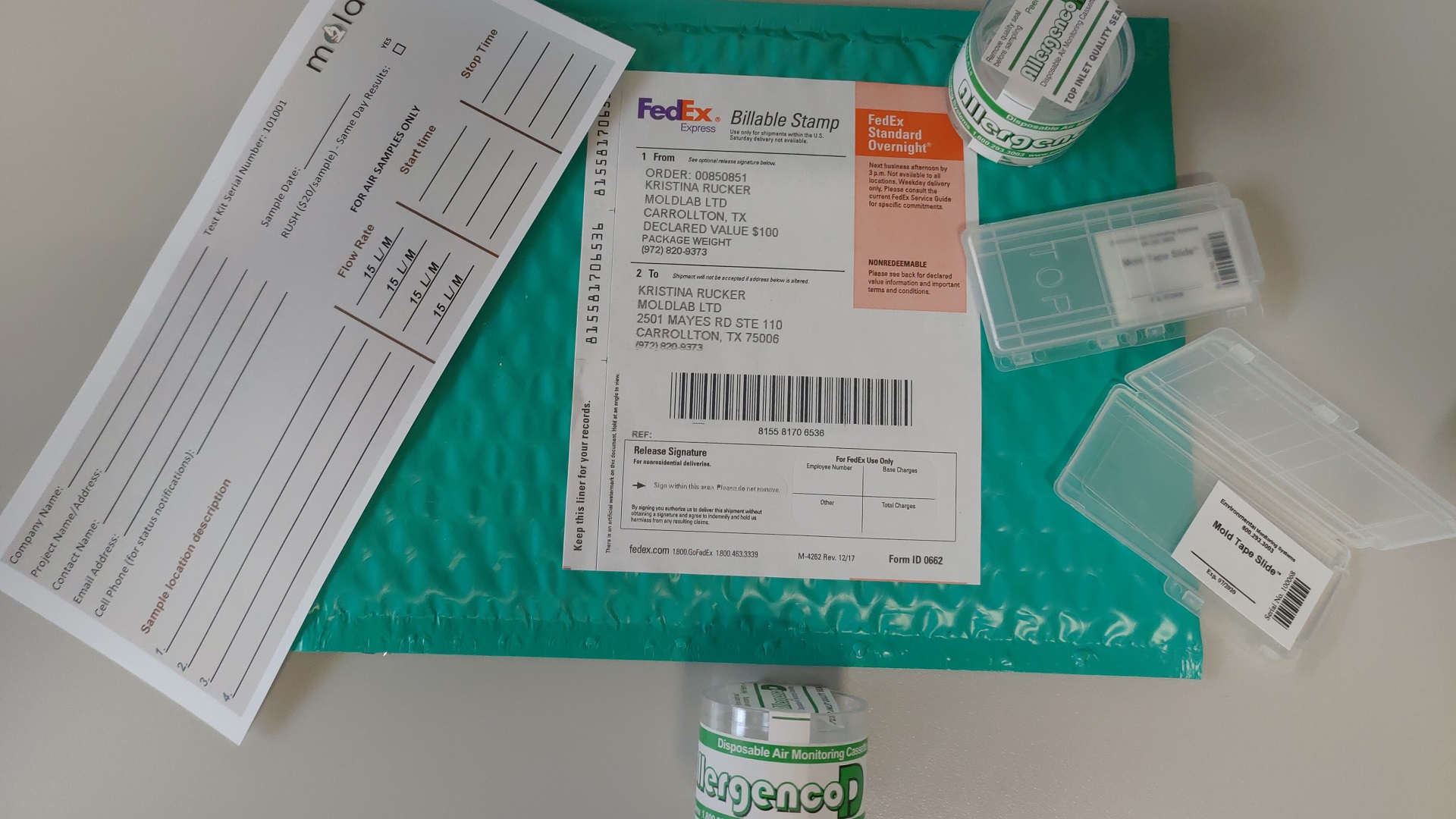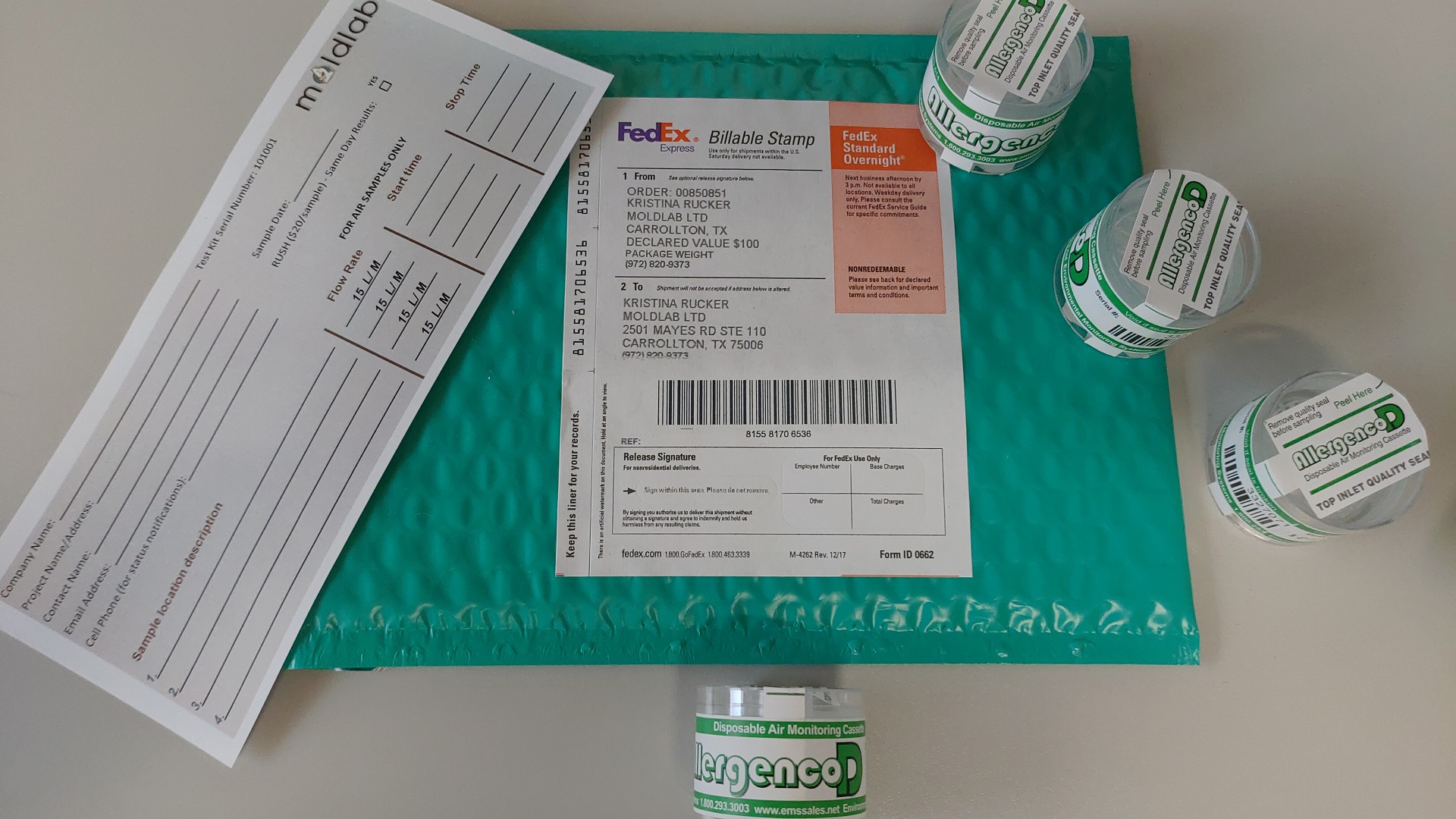 The Air Kit is perfect for inspectors that need to locate hard-to-find mold issues, hidden inside of walls, behind cabinets, or under floorboards. Find the hidden mold a visual inspection might miss!
All kits that use air samples require an air pump to take samples. Don't have one yet? You can buy one
here!
Haven't taken samples before? No worries! The
instructions
included with the kit will tell you everything you need to know to get started right away.
Get started with the especially easy Surface Kit, and see our
sampling guidelines
 for help knowing where to sample!

Instructions for use


Sampling Guidance
Tape Sampling Guidance
Air Sampling Guidance
Example Reports
| Surface report | Air Report |
| --- | --- |
| | |
| | |
FAQ

*Price when bundled. Higher price when purchased individually.